"Let's get our kids ready for Science"
Elementary and middle graders at Montessori-Tuskawilla Elementary School showed their scientific talent in an internal fair. The school is very engaged in promoting the learning of basic scientific knowledge in the brains of our youngest students. They'll be ready for the challenges of the future if they understand better how Nature works.
As a judge in the fair, I was astonished by the level demonstrated by most of these brilliant kids. The winners of each category deserve special mention here. Have a look at the photos, and congratulate them if you find them at the Mall;-) 
SARA COSTELLO (1st Place, Elementary School) A terrific job!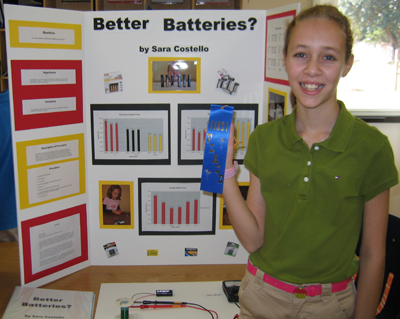 AIDAN RYAN (2nd Place, Elementary School)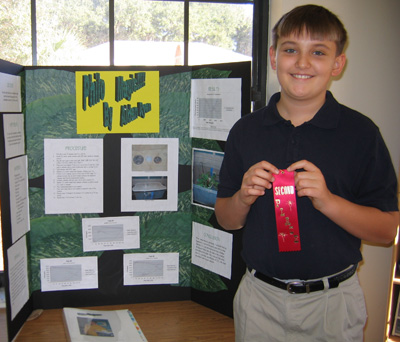 HUNT SPARRA (3rd Place, Elementary School) A brilliant idea!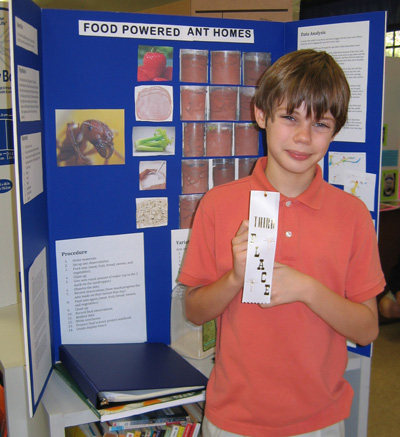 1st and 2nd photos for middle school are not yet available.
FERRAN ALCALA (3rd Place, Middle School)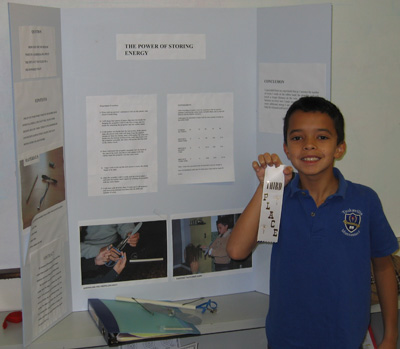 AILSA McFADYEN (Honorable Mention, Middle School)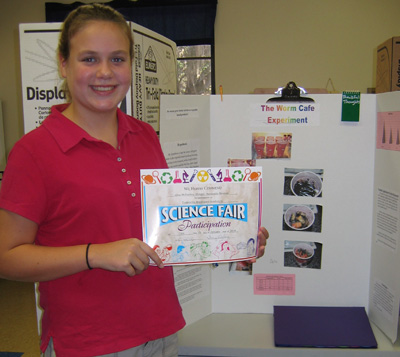 We'll keep an eye on you, guys!